CartoDB Plugin for QGis allows you to view, create, edit or delete data from your CartoDB account using your favorite opensource desktop GIS: QGIS
Current features:
Manage CartoDB connections.
Add CartoDB layers to QGis projects.
Add new features to CartoDB tables.
Modify and update geometries.
Delete features
CartoDB Plugin for QGis is published as an open source project on Github
Current Limitations:
Create new tables.
Add new attributes.
Get visualizations or CartoCSS styles.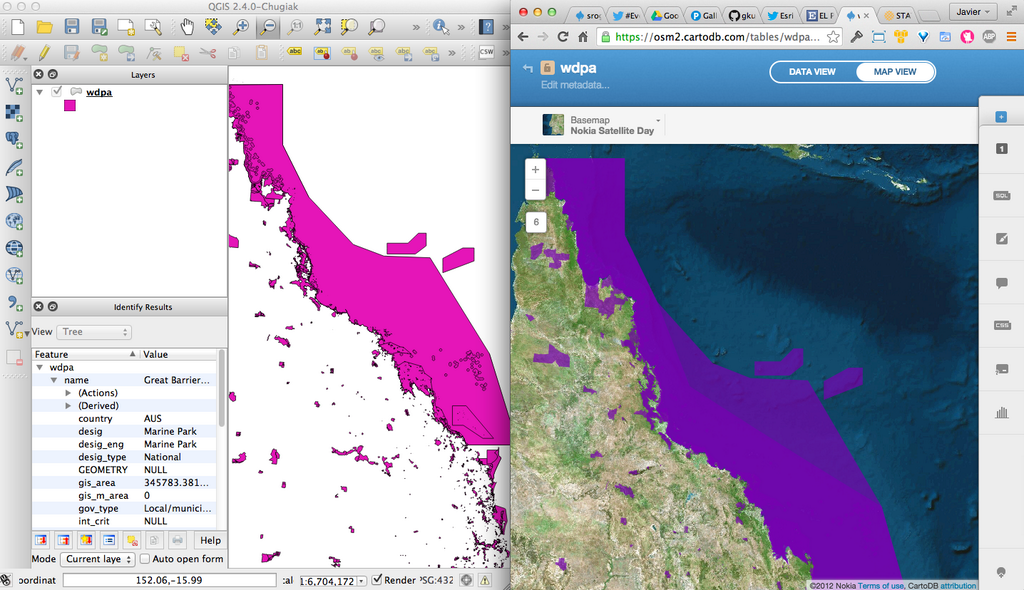 Help Wanted:
Any idea, issue or comment?, Please open an issue in our Github repository
Do you want to contribute? Fork this project and get to work. Your time and help is greatly appreciated.